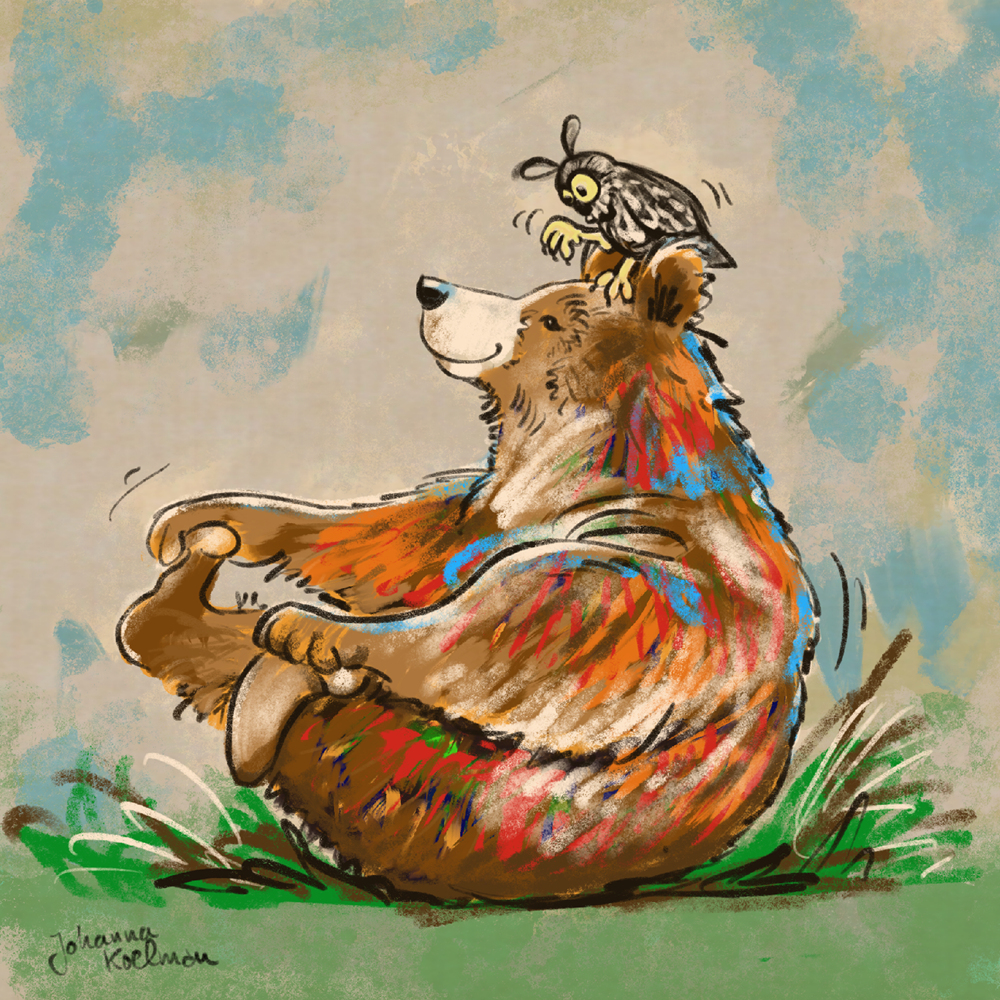 I've been drawing as long as I can remember. I always wanted to become an artist, but apparently I had to walk a different path, for when I was a girl of 17, I found myself already working in an advertising agency. That was a long time ago. Then art directors still had to make their own sketches and I was drawing every single day. Loved it!
And now a few years later, I still draw every day. The animals and birds around the Zwet (the lake behind my house) is my biggest source of inspiration
My daily drawings are a way to tune in to the day. How do I feel? How is the world doing? And how are you?! I will always try to touch you in a way, to make you smile, to comfort you or to help you to check for yourself…how am I today?
How do you Bear yourself Today?
100 drawing of a bear an owl and a white crane. Animals that occur in the Tai Chi Tuning we did with more than 300 people from all around the world during the time of the lockdown because of the Corona Pandemic.
Constant Bear and the Looking Owl
Inspired by a Tai Chi exercise "The Constant Bear and the Looking Owl", I made two series of 100 bears and owls. And I just finished my last serie of 100 drawings of Bear, Owl and a White Crane.
Go to instagram to have a look at al my daily drawings.
6 of the more than 800 drawings of Het Zwet, the lake behind my house. Go to: hetzwet.nl for all drawings
Published 2 children's books starring Rup de Reiger. For sale in the FanShop